Do you want to look Red Carpet Ready for your Prom? Well look no further!
We are the experts in Prom and we're here to help you get ready by breaking it down into 8 simple steps!
👠 Step 1
How do I plan for Prom?
Start looking at what dresses you like by screenshotting them on our website before bringing them in.
Take a look at our unique RCR EXCLUSIVES COLLECTION, which has been designed and manufactured by us from start to finish.
We also offer over 2,600 styles that you can browse through on our website.
👠 Step 2
How can I budget for Prom?
From our experience, customers start booking appointments to find their perfect dress from as early as a year in advance, ready for their Prom in June and July the following year.
We often get waiting lists so make sure you book ahead!
You can expect to pay anything from £60 to £1400, depending on your budget and the dress you want.
Red Carpet Ready can help you with your budget as we offer an ALL-YEAR ROUND SALE that caters to everybody, with a PRICE PROMISE to ensure you receive a dress that you won't find cheaper elsewhere.
We also offer free parking and paying for your dress in instalments, by reserving a 50% deposit you can pay over two months and we will post your dress to you, free of charge!
👠 Step 3
How can I find my perfect Prom dress?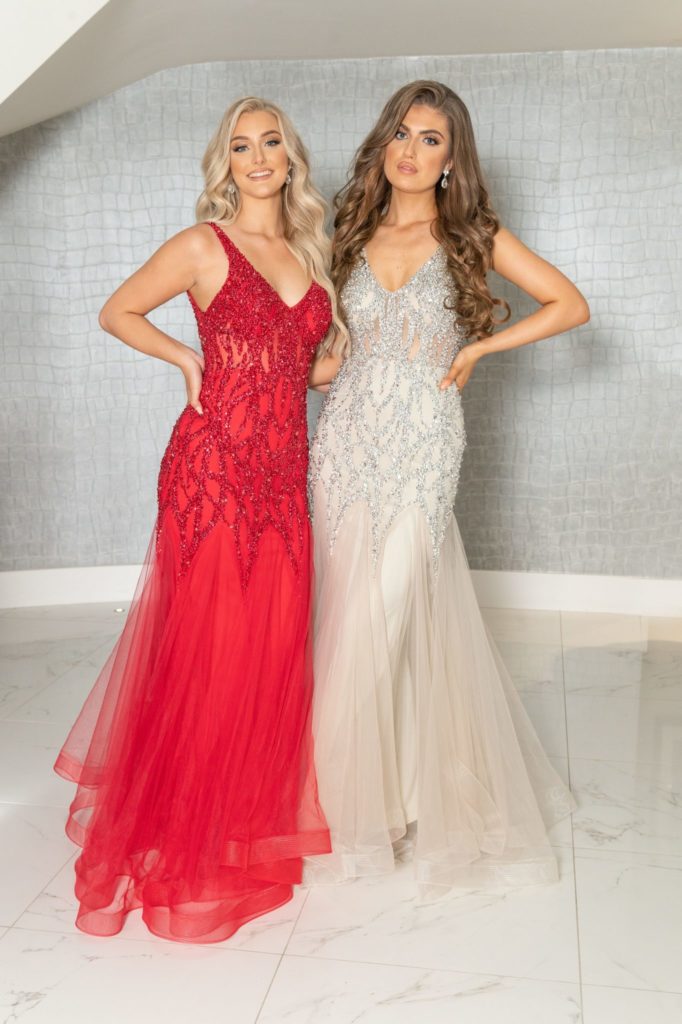 When you come to Red Carpet Ready, you will receive a guided experience when shopping for your Prom dress!
Our Personal Stylists are there to give you expert advice and they are passionate and highly skilled in what they do.
You could go for a pastel colour or a Cinderella blue… You could go for a satin dress with a low, figure-hugging back… Or you could get a stunning princess ballgown with a corset bust. Or maybe you love the fishtail style?
Whatever you're looking for, we have it and can help you find it from our massive range of styles and our unique EXCLUSIVES COLLECTION that is always on-trend and highly sought for.
Before you visit, you can go to Red Carpet Ready's website, Instagram, or Facebook page and search for style and colour to screenshot your dress ideas before coming in.
👠 Step 4
Make memories and have fun!
Here at Red Carpet Ready, we know that choosing your Prom dress is a massive part of the experience.
Our shopping venue is a treasure chest full of stunning showrooms with all different themes, each offering a different visual experience.
👠 Step 5
How can I travel to Red Carpet Ready?
Our customers travel to us from all over the UK from places such as Derby, Rotherham, Doncaster, Sheffield, Leeds, London and many more!
We are 8 minutes from Lincoln city centre, our location in Branston is WOW and unique – we are not a small high street shop!
From Sheffield and Doncaster, it is less than an hours drive to reach our venue!
Lots of customers travel to us on the train from London via the LNER service to Lincoln Central.
From Derby, it takes just over an hour to reach us via car, and about an hour and a half on the train via East Midlands Railway.
You can even book a National Express bus if you want to lower the travel costs!
Rome2rio is a good travel website to help you work out the best way you can travel to our award-winning venue to secure your perfect dress.
If you are planning to get here via train, download the Trainline app on your phone, it is an easy way to make your bookings.
We are a great day out for all of the family, we welcome everybody!
Get planning ahead and ring us on 01522 793777 to book yourself in!
What transport should I get for Prom?
You could go for a classy campervan with your friends, or perhaps a vintage car like a Rolls-Royce.
If you want to make even more of a statement, you could hire a horse and chariot, or go in a sophisticated limousine.
Make sure you get your transport hired early with your friends, so you know you'll be arriving in style.
👠 Step 6
What accessories do I need for Prom?
We have over 2000 items of matching accessories for you to choose from with prices from as low as £45 for clutch bags and earrings for £6!
We have everything to match every dress and it doesn't need to break the bank!
Your Personal Stylist can help you pick the best options to perfect your finished look.
👠 Step 7
The hottest makeup and hairstyle trends
Having braids in your hair is a popular choice, and there are plenty of ways to style them, whether your hair is long or short.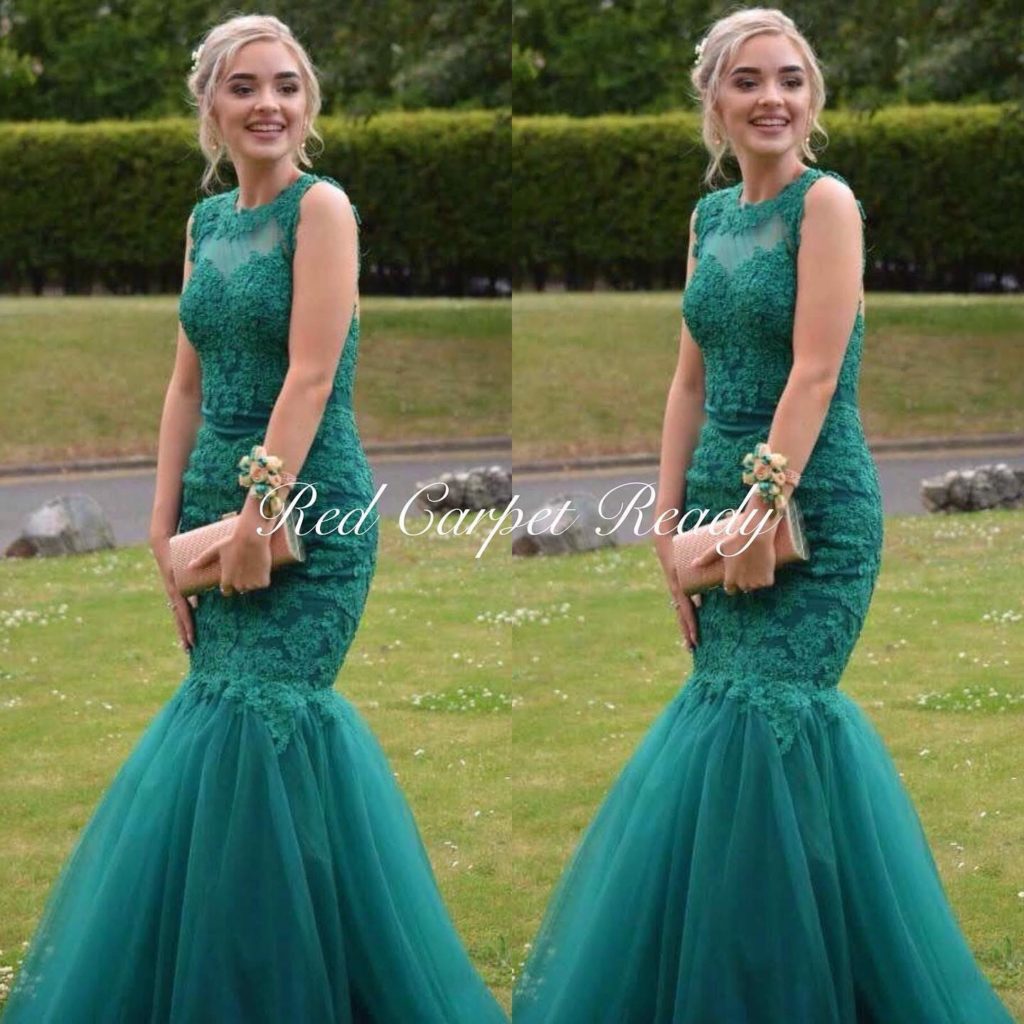 You could have it all up or down, in a messy bun, or to the side.
If you can't decide you could go for a half updo with a soft curl.
Have a browse at different prom hairstyles and see what you'd like.
As for makeup, you could go all out with a smokey eye and glitter, or have more of a natural look.
If you're wanting to do your hair and makeup yourself, consider using some good setting sprays so it all stays intact throughout the event.
👠 Step 8
Spray tan and Nails for Prom
The average price for a professional spray tan is £25 to £35, and it's best to book this in about two days before your Prom to ensure it's freshly done and looking its best.
Nails are about £25 to £30, depending on how extra you want to be!
Alternatively, there are plenty of high street tanning applications and nail kits you can buy if you're confident doing it yourself.
We're as excited about getting you the perfect Prom dress as you are!
Give us a call to reserve your changing room now!
We are open 7 days a week until 9pm more often than not to accommodate your needs.
To view our latest arrivals take a look at our Instagram and feel free to follow us!